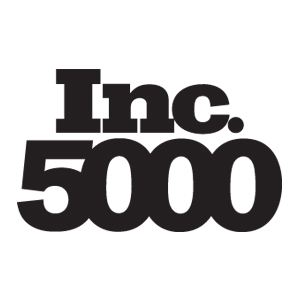 Benchworks named to Inc. magazine's annual list of America's fastest-growing private companies
Benchworks Inc. has once again been named to the Inc. 5000, a list of America's fastest-growing private companies. Businesses making the 2018 list, on average, grew sixfold since 2014, beating the overall economy's 11 percent growth during the same period. This is company we're proud to be in.
The Inc. 5000 rankings are based on a three-year sales growth and revenue cycle. Making the list becomes harder every year as a company's revenue base grows. Benchworks is a bit of an outlier—2018 marks the fourth year in a row we've made the list. Only one in six US companies that apply can say the same.
With a nod to that fact, Thad Bench Sr, Benchworks CEO, says, "Landing a spot on this prestigious list becomes more difficult over time for any company, requiring ever greater returns to hit the same mark. The fact that Benchworks has succeeded in making the list 4 years in a row speaks volumes about our commitment to intelligent growth."
Intelligent growth has been a hallmark of 2018 for Benchworks. As a company, we've focused on building resources, refining strategies, and enhancing processes to align the company for success in 2019 and beyond. A few highlights that we think you'll appreciate:
• Clinical research consulting and health system marketing added to our service offerings
• Angelina Sciolla hired as executive creative director to further elevate creative and strategic work
• Ongoing curation of our Partner Network and expansion of our digital capabilities, exploring both internal and acquisition opportunities
• In the final stages of negotiating an exclusive deal that will allow us to offer clients predictive analytics technology
Perhaps our biggest change in 2018 was reorganization. Under the Benchworks Inc. umbrella sits a family of companies: Benchworks Health, a full-service marketing agency; and Safe Chain Solutions, a third-party logistics provider. We believe this delineation will make it easier for our customers to understand our service offerings.
Companies on the 2018 Inc. 5000 list will be honored at a conference October 17-19 in San Antonio. Complete results of the Inc. 5000, including company profiles and an interactive database that can be sorted by industry, region and other criteria, can be found at https://www.inc.com/inc5000/index.html.