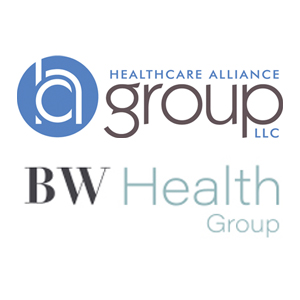 BW Health Group and the Healthcare Alliance Group Sign Collaboration Agreement
Partnership will provide joint clients with more effective and efficient service
Chestertown, MD, November 19, 2019 – BW Health Group and the HealthCare Alliance Group, LLC (HCA Group) have entered into a business relationship to provide joint clients with more effective and efficient service.
Under the Collaboration Agreement, BW Health Group will promote the HCA Group to clients and prospective clients as its preferred medical communications partner on projects not within its own scope of services.
"Over the years, we have nurtured a robust network of vetted, high-quality solution providers that we can turn to for specialized projects, and this agreement takes that mindset to the next level," said Thad Bench Sr, CEO and founder of BW Health Group.
The HCA Group will in turn recommend BW Health Group to clients and prospective clients as its preferred agency for brand development and strategy on projects that fall outside its core service offerings.
"The HCA Group is pleased to collaborate with BW Health Group for the mutual benefit of our clients," said Robert M. Colleluori, CEO and founder of the HCA Group. "Doing so will allow us to offer clients a trustworthy, vetted partner, timely and seamless communication, and efficiencies that will result in cost savings."
In addition, the two entities will create joint marketing materials and explore joint sponsorship opportunities at industry events.