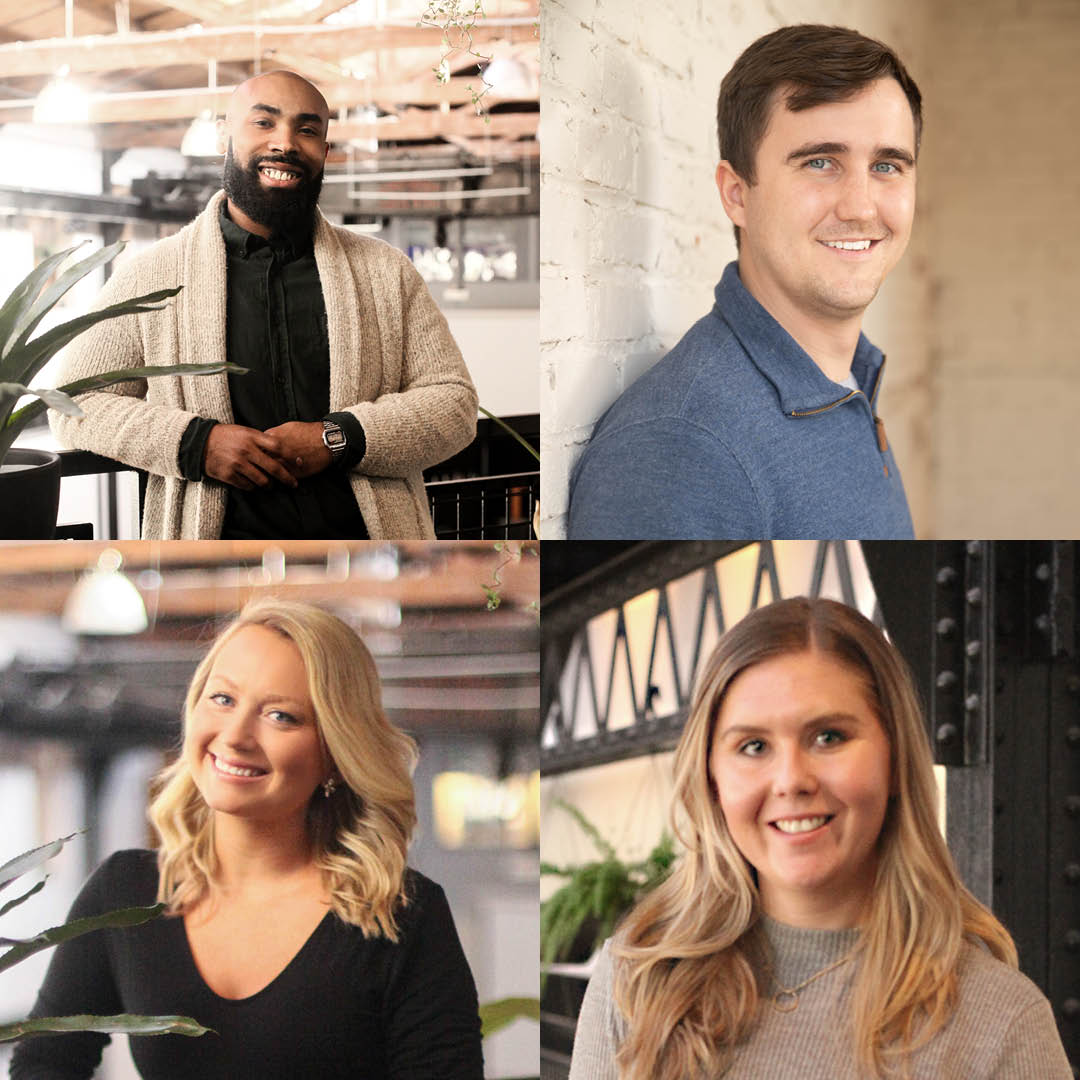 Leaders are made, they're not born.
Legendary Green Bay Packers head coach Vince Lombardi said it, and Benchworks knows it.
That's why we started the Emerging Leaders Club last year, and that's why we're proud to announce this year's graduates: Anna Schultz, Kylie Freeman, Max Hagan, and Terrance Vaughan.
Benchworks launched the Emerging Leaders Club to allow employees who are early in their careers to expand their professional backgrounds through mentoring sessions with our team's executives.
The program started in the spring and consisted of monthly meetings, which ended this month. Participants wrote an essay to apply for the program and presented assigned projects during the sessions. They also collaborated on a final project detailing emerging trends in pharma.
Discussions covered a variety of topics, including conflict resolution, business ethics, and agency finances. A transparent look at the decision-making side of agency life allowed the team to develop a new perspective on what it takes to lead a team, build a business, and breed a productive workplace culture.
Quotable
Freeman, an assistant account executive:
"Being a part of the Emerging Leaders Club for 2020 was a wonderful growing opportunity — successfully done in a virtual, COVID-19 environment. I learned more about the ins and outs of agency life and what goes into the day-to-day cycle. It broadened my knowledge to the point where I was able to successfully pitch new digital job opportunities to existing clients who didn't realize Benchworks had such a broad range of expertise."
Hagan, assistant account executive and business development associate (who started with Benchworks as an intern):
"We read articles and books that otherwise would never have been on my radar. Working directly with leadership and having their ear in conversations was unique and valuable. Across the group, we improved our research and presentation skills. I'm excited that we'll have a role in shaping the future ELC program as well."
Schultz, associate consultant for BW Consulting:
"My favorite part of this was our meetings with leadership. We discussed ways to become better, stronger leaders and gained more insight into management skills. It was great to be in smaller groups to have a more individualized focus. It also was extremely enjoyable to do this during COVID when we're all socially distant."
Vaughan, senior copywriter:
"Being a part of the Emerging Leaders Club was a wonderful experience. Working with a collaborative team not only helped us build relationships with colleagues that we didn't work with often but also provided a great deal of knowledge as the program went on."