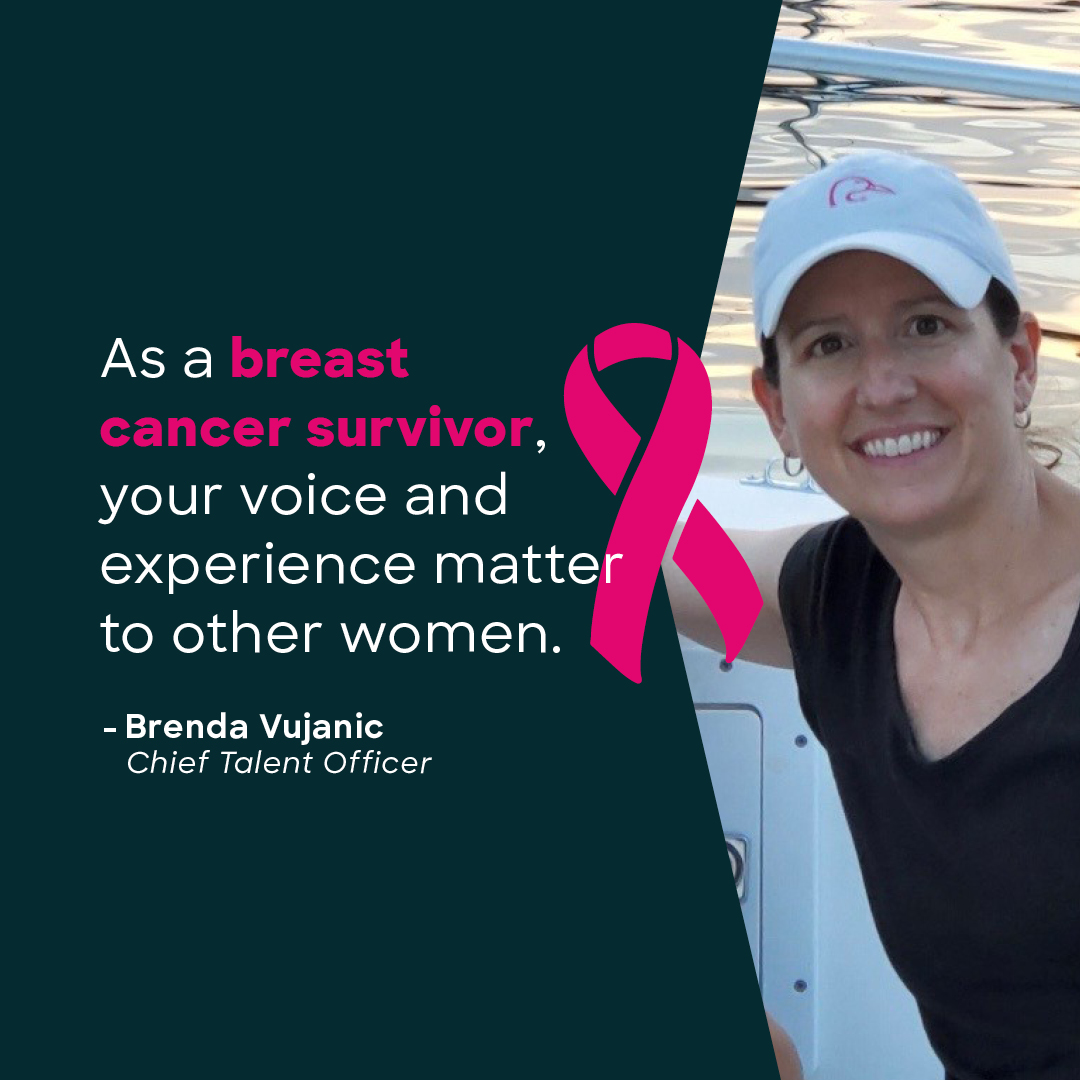 Experience Matters
It's October, and that means Breast Cancer Awareness Month – a perfect time to share some advice that was offered to me when I was diagnosed with breast cancer 7 years ago. It's important that we, as women who are coping with or who have survived breast cancer, maintain our community of support.
Trust your instincts. Early detection is a crucial component for improving survival rates. So if something doesn't seem right, get it checked. It was a self-examination that prompted me to talk to my doctor. After a "false alarm" in my early 30s, I had become acutely aware of the importance of doing regular self-exams. Back then, I was relieved to learn that not all cysts are cancerous. But this time the lump felt different… harder than what I remembered with the first cyst. When my doctor called with the results of my aspiration, all I heard was, "I'm sorry to tell you that you have breast cancer." 
Learn as much as you can. You are your own best advocate when it comes to your health. Build a treatment team that makes you feel confident. Learn everything you can about your particular type of breast cancer. Prior to receiving my diagnosis, I was naïve about so many things: there are numerous types of breast cancer; most women who are diagnosed with breast cancer don't have a family history of the disease; and seemingly healthy people get cancer.
Awareness often leads to early detection. Use this month to encourage the women around you to be proactive in the fight against breast cancer. Sadly, the statistics tell us that 1 in 8 women in the United States will be faced with a diagnosis in her lifetime. Be an advocate for early detection.
Accept and be the support. Support from family and friends is important, but the experience and insight of women who have been on the journey already is invaluable. The "sisterhood" is real. Both breast cancer survivors and their caregivers were like a beacon when I needed it most. As a survivor, your voice and experience matter to other women.